Year of the Rat 2020: Is this your lucky year?
2020 is the year of the Metal Rat, kicking off a new 12-year cycle in the Chinese zodiac. This year, you don't have to bug your Chinoy friends for your individual fortunes. We've got our bite-size, snapshot version for you—down to your year and element!
Rat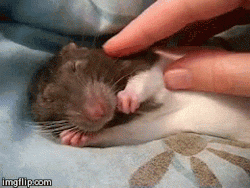 Love: ★★☆☆☆
Career: ★★★☆☆
Health: ★★☆☆☆
Overall Rank: #9 out of 12
Good fortune is usually quite rare on your own animal year. Health and relationships will be more challenging, but there are wins to look forward to at work. Make sure to stay on top of your health to assure you enjoy recognition for your efforts.
Fire Rat (1996): You will be more recognized at work, increasing chances of a promotion or raise. Relationships may be strained due to money issues.
Wood Rat (1984): Work will be good, but don't get too complacent. Avoid handing out big loans, as you may run into legal trouble.
Water Rat (1972): Good to start a business this year, ideally with a partner. Beware of water-related accidents.
Metal Rat (1960): You may get into more disagreements with family. February, August, and December are lucky months for small-time gambling.
Earth Rat (1948): Health is really something to watch out for this year. Be mindful of what you eat, but also avoid strenuous exercise to avoid tempting injury. Watch out for gastric problems.
Ox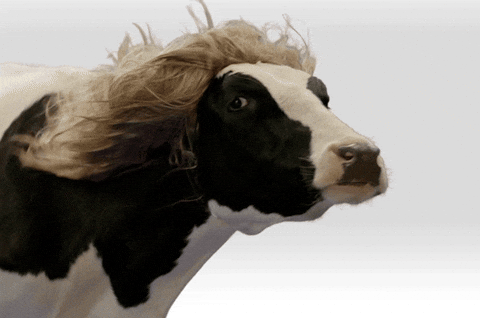 Love: ★★★★☆
Career: ★★★★★
Health: ★★★☆☆
Overall Rank: #1 out of 12
This is a fantastic year for you, Ox! You'll be blessed in virtually all departments, but make sure to give your relationships some TLC through regular, open communication.
Fire Ox (1997): Those who are single may find someone soon! Be wary of traffic accidents.
Wood Ox (1985): It is beneficial to make more friends in the office. However, be more vigilant when signing contracts.
Water Ox (1973): Avoid using good luck charms at this time to improve your relationships, especially if you are married. It may backfire.
Metal Ox (1961): There will be plenty of juicy gossip going around, but don't chime in. It will come back to bite you.
Earth Ox (1949): Be aware of money-related theft when going out. Quarrel less with others to avoid bad luck in wealth.
Tiger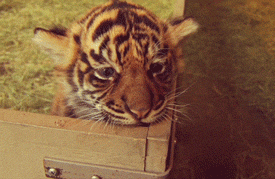 Love: ★★★★☆
Career: ★★★☆☆
Health: ★★☆☆☆
Overall Rank: #4 out of 12
Intelligence, confidence, and loyalty are key traits to boost your career this year. Being sensitive to others in your relationships will greatly improve your overall luck.
Earth Tiger (1998): Avoid being overzealous at work. Winning isn't everything. Be careful in making new friends, as not everyone has your best interests in mind.
Fire Tiger (1986): A promotion and raise may be in store for you. However, handle this new money wisely.
Wood Tiger (1974): You will be more recognized at work, both by bosses and jealous co-workers. When arguing with your partner, make sure to resolve conflicts immediately.
Water Tiger (1962): A good year to start a new business. Avoid gambling. Being more charitable will help you avoid bad luck.
Metal Tiger (1950): Be mindful of your investments. Learn to listen to those younger than you. Being older doesn't always make you wiser.
Rabbit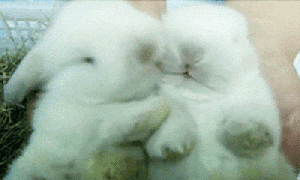 Love: ★★★★☆
Career: ★★☆☆☆
Health: ★★☆☆☆
Overall Rank: #6 out of 12
You're extra lucky in love this year! A female friend may aid you in your career, but also watch out for betrayals in your circle (gasp!).
Earth Rabbit (1999): A new relationship can start, but may not last long. You may be more prone to injury during outdoor activities, so exercise caution.
Fire Rabbit (1987): A good year to start a new business, but be mindful of who you partner up with. Trust is key.
Wood Rabbit (1975): If in a relationship, you may be prone to more quarreling. Settle them properly. Avoid shortcuts.
Water Rabbit (1963): Business endeavors may improve, but will also invite haters. It's a part of success, so learn to accept it.
Metal Rabbit (1951): With great inflow of money also comes great expenses. Spend wisely. Watch out for your partner's health, as chronic illnesses may return.
Dragon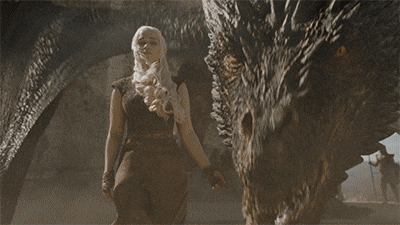 Love: ★★★★☆
Career: ★★★★★
Health: ★★★☆☆
Overall Rank: #2 out of 12
A swell year ahead, especially for career! Play to your talents to get ahead. However, don't neglect relationships outside of work.
Metal Dragon (2000): Exercise control of your temper. Obey your elders and spend more time with family.
Earth Dragon (1988): Luck in love will arrive later in the year. Take precautions against respiratory illnesses.
Fire Dragon (1976): You will climb high up the career ladder. Singles may find someone soon.
Wood Dragon (1964): Watch over your investments. Be careful when traveling or commuting, as you are more prone to accidents. Avoid quarrels, as your haters may plot against you.
Water Dragon (1952): Be aware of your health and exercise more often. Not advisable to travel abroad at this time. Avoid dark areas as you are prone to thefts.
Snake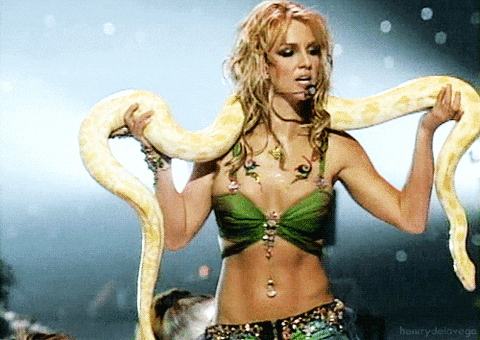 Love: ★★☆☆☆
Career: ★★★☆☆
Health: ★★★☆☆
Overall Rank: #5 out of 12
Pretty chill year here, Snakes, but that doesn't mean there's nothing to look forward to. Good fortune may come from a friend or colleague. Take more risks, and it will pay off.
Earth Snake (1989): Outdoor and other physical activities may tire you out more. Be more careful, as you are prone to injury.
Fire Snake (1977): Spend your budget wisely, as unexpected expenses may come. A good year to consider postgraduate studies.
Wood Snake (1965): Health for you and your partner may not be as good. Try to get more sleep. Allowing some financial help for friends and family in need will invite good luck.
Water Snake (1953): Avoid investments at this time. There may be increased tension in the family, especially toward younger members.
Metal Snake (1941): Manage your moods and emotions better, as your mental health is more fragile. Avoid being too generous with money.
Horse
Love: ★★☆☆☆
Career: ★★☆☆☆
Health: ★★☆☆☆
Overall Rank: #12 out of 12
A pretty uncool year in general, but you may combat misfortune by performing good deeds such as community service.
Water Horse (2002): If anything, students have luck in school this year, but don't be too complacent in your studies. Avoid overspending on branded or luxury items.
Metal Horse (1990): Job prospects look good for those considering a new career. Influential people will help you when you are in need.
Earth Horse (1978): Work will keep you busier, so make an effort not to neglect family. There may be financial troubles for those who have business partners.
Fire Horse (1966): Make an effort to meet new people; they will help you if you get into trouble. Wealth may come from abroad.
Wood Horse (1954): You may be more prone to serious illnesses. Do more good deeds to improve overall luck.
Sheep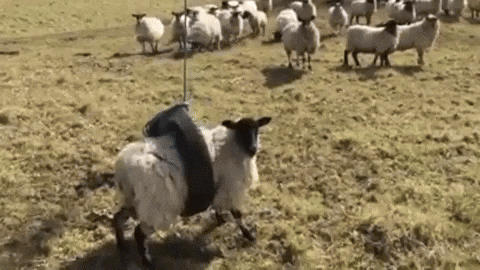 Love: ★★★★☆
Career: ★★☆☆☆
Health: ★★★☆☆
Overall Rank: #11 out of 12
Things could be better, but perseverance can go a long way in deflecting misfortune. Don't take any blessings for granted.
Metal Sheep (1991): You may be praised and recognized by superiors more. A good time to make stable investments.
Earth Sheep (1979): Not going to be easy making a quick buck this year. Stick to hard work and avoid gambling and overspending.
Fire Sheep (1967): Beware of getting sick or injured. Utilizing feng shui may improve your overall luck.
Wood Sheep (1955): Enjoy retirement well. You may be prone to arriving late when traveling.
Water Sheep (1943): Unexpected wealth may come your way. Take care of your health, especially if you got sick last year of the Rooster.
Monkey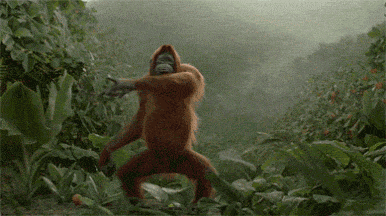 Love: ★★★☆☆
Career: ★★★★★
Health: ★★★☆☆
Overall Rank: #3 out of 12
It pays to be mindful of both your strengths and weaknesses. Developing a sense of harmony will further improve your fortune.
Water Monkey (1992): Extra wealth may come from friends or lottery. If in a committed relationship, you may get married and have children this year.
Metal Monkey (1980): Work will be busier, making you more prone to sickness and fatigue. Beware of theft; make sure your home is secure and avoid traveling alone.
Earth Monkey (1968): A good year for retirement. When traveling, avoid outdoor or water-related activities.
Fire Monkey (1956): Learn to discern genuine friends from those who are only after your money. When going abroad, the less-traveled path will be more fulfilling.
Wood Monkey (1944): Dedicate more time to cultivating your relationships. Communicate more with your partner when problems arise.
Rooster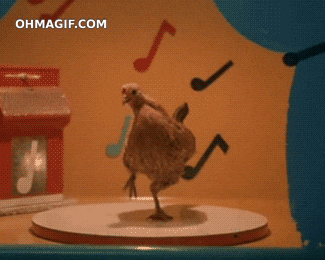 Love: ★★★☆☆
Career: ★★★☆☆
Health: ★★☆☆☆
Overall Rank: #7 out of 12
Make use of your talents and showcase them to improve career. Friends and family will be your main source of good luck. Avoid straining these relationships, as Roosters are prone to being oversensitive and easily angered.
Water Rooster (1993): Possibility to find work abroad. For unmarried couples, a third party may be involved.
Metal Rooster (1981): A busier year, and will require more effort balancing work and family. Avoid going out at night too often.
Earth Rooster (1969): A smooth and stable journey for those who are entering retirement. Schedule an annual physical check-up.
Fire Rooster (1957): Plans will not go smoothly. You may be prone to making more mistakes at work.
Wood Rooster (1945): Small luck in wealth may come in the form of quick cash. If sick, seek treatment as soon as possible, as your health may deteriorate quickly. Avoid visiting patients and attending funerals.
Dog
Love: ★★★★★
Career: ★★★☆☆
Health: ★★☆☆☆
Overall Rank: #8 out of 12
Friends will play a key role in supporting you through thick and thin. You are still reaping your good fortune from last year of the Pig. This is an ideal time to seize more opportunities for personal growth.
Wood Dog (1994): You will most likely be preoccupied with career, leading to a promotion but unlikely to have much luck in love.
Water Dog (1982): Be more attentive when driving. Promotions and raise will come, but it will require patience. For entrepreneurs, explore new products and markets to improve business.
Metal Dog (1970): You may be more prone to money scams. Exercise good judgment always.
Earth Dog (1958): Misfortune may be avoided by attending festive events such as parties and weddings. Stay away from unfamiliar territory.
Fire Dog (1946): Try not to get worked up over small things. You may find yourself becoming a mediator during family conflicts.
Pig
Love: ★★★★☆
Career: ★★★★☆
Health: ★★☆☆☆
Overall Rank: #10 out of 12
You will have better fortune compared to last year, especially in the latter half of 2020. However, you may have difficulty concentrating and keeping your temper.
Wood Pig (1995): Don't make a habit of criticizing others, especially at work. You may need help from them eventually.
Water Pig (1983): Exercise patience when planning. You may need to find another sideline, otherwise cut back on an extravagant lifestyle.
Metal Pig (1971): Your partner will greatly influence your career. Your health will be better compared to last year.
Earth Pig (1959): Beware of knife injuries. Those in white collar jobs will earn more. Investing in real estate can rake in sizeable profits.
Fire Pig (1947): Cut back on an indulgent lifestyle, otherwise a serious illness may befall you.
If you're not too happy of the outlook on one (or several) aspects of your fortune this year, you can always boost your luck with crystals. Lapis lazuli attracts career opportunities, while rose quartz is a go-to for finding love. For money, tiger's eye is recommended for men and citrine for women. For good health, green agate or black obsidian are advised.
You can also visit a Taoist temple and undergo a cleansing ritual, said to cut back predicted misfortunes by half. For some, it is advised to undergo this ritual at least three times before the start of the Lunar New Year.
Best of luck to everyone this 2020!
Predictions derived from thechinesezodiac.org and travelchinaguide.com.
All GIFs used in this post are from Giphy.